Melanoboost Peptide Sun Tanning Lotion
Regular price

Sale price

$54.95 AUD
Melanoboost Peptide Sun Tanning Lotion effortlessly transitions from pre-tan melanin booster, to sun tan accelerator, to after sun moisturiser. 

Powered by peptides to boost melanin, activate the natural tanning process, and accelerate tanning with minimal sun exposure, Melanoboost Peptide Sun Tanning Lotion is further boosted by Duraquench IQ, a humidity-responsive moisturising complex.
DuraQuench IQ forms an intelligent structural bilayer on the skin's surface to help reinforce the skin's natural barrier and deliver moisturisation beyond 24 hours. Capable of adapting to the surrounding environment, DuraQuench IQ optimises skin hydration by regulating water loss from the skin at different temperatures and humidities to provide exceptional, long-lasting moisturisation and skin softness no matter the weather.

Melanoboost Peptide Sun Tanning Lotion is light, oil free formula that spreads easily and absorbs quickly to deliver intense hydration, yet leaves a silky smooth skin finish that is dry to the touch, so it's perfect to wear as your everyday moisturiser.
Melanoboost does not contain sunscreen, so we recommend that you use sunscreen alongside this product. For the best results, apply Melanoboost first and let it absorb into your skin before applying sunscreen. Re-apply both products after swimming.
Size:160ml
How To Use

BEFORE: Use Melanoboost Peptide Sun Tanning Lotion over 3-5 consecutive days prior to UV exposure to boost melanin production and prepare your skin for tanning.

DURING: Use Melanoboost Peptide Sun Tanning Lotion during short bursts of UV exposure to accelerate tanning with minimal UV exposure.

*Melanoboost encourages users to take a balanced approach to UV exposure to maximise benefit and minimise risk. Regular short bursts of UV exposure should be sufficient to tan effectively using Melanoboost.

*Melanoboost Peptide Sun Tanning Lotion does not contain sunscreen, so don't forget your usual sun protection. TIP: Apply Melanoboost first, let it absorb, then apply sunscreen. Re-apply both again after swimming.

AFTER: Exposure to the sun and outdoor elements can leave your skin feeling dry, tight and thirsty for moisture. Use Melanoboost's Peptide Sun Tanning Lotion after spending time in the sun to feed your skin with much needed moisture and quash any dry, after-sun tightness.

Melanoboost Peptide Sun Tanning Lotion will continue to assist melanin production each time you apply it, so with continued daily use combined with regular incidental UV exposure, you can potentially keep a level of tan all year round.
FEATURES + BENEFITS

Melanoboost Peptide Complex: Formulated exclusively for Melanoboost, our Complex is a unique combination of functional peptide actives with Octapeptide-5 at the core; Designed to induce melanogenesis without UV exposure to strengthen the skin's natural photoprotection and its ability to tan with minimal UV exposure. Further powering the performance of Melanoboost Peptide Complex is another intelligent biomimetic peptide Bronzyl, which offers excellent support to the tanning process when combined with Octapeptide-5.

Aloe Barbadensis Leaf Juice: is known to offer many skin benefits such as anti-inflammatory and soothing, antimicrobial, antioxidant, humectant and anti-itch.

Porphyra Umbilicalis Extract: Skin revitalising and moisturising.

Spirulina Maxima Extract: Contains vitamins and minerals. Revitalising and moisturising.

Jojoba Seed Oil: Contains many essential fatty acids, powerful antioxidants and vitamins. Naturally rich in Vitamins A, D and E. Helps to brighten dull skin by providing essential moisture.

Vitamin E: Excellent dry skin quencher. Helps to protect the skin and reduce, repair or prevent cell damage caused by free radicals by neutralising them. Free radicals accelerate premature skin aging.

Citric Acid: Can help reduce hyperpigmentation caused by an overproduction of melanin(skin pigment). Helps reduce rough, dry or uneven skin texture.
Ingredients

Water, Glycerin, Caprylic Capric Triglyceride, Isopropyl Myristate, Octapeptide-5, Stearic acid, Cetyl Stearate, Glyceryl Stearate, Phenoxyethanol, Cetearyl Alcohol, Isostearyl Isostearate, Caprylyl Glycol, Potassium cetyl Phosphate, Simmondsia Chinensis Seed Oil, Tocopheryl Acetate, Cetyl Behenate, Behenic Acid, Fragrance, Dihydroxy Methylchromonyl Palmitate, Potassium Hydroxide, Porphyra Umbilicalis Extract, Aloe Barbadensis.
SHIPPING

Fast tracked shipping.

Australia:

All orders are shipped using postal carrier Australia Post.

Please allow approximately 2-5 business days to receive your order once it has been dispatched from our Melbourne warehouse. Orders placed before 1pm Mon-Fri will be sent the same day. If you chose our express shipping option, your order will take approximately 1-3 business days to arrive.

International:

US 5 -7 Business days.

UK + Europe 5 - 12 business days.

Rest of the World: 8 - 14 business days

All orders are shipped from Melbourne, Australia.

Please visit our FAQ Shipping page for further information.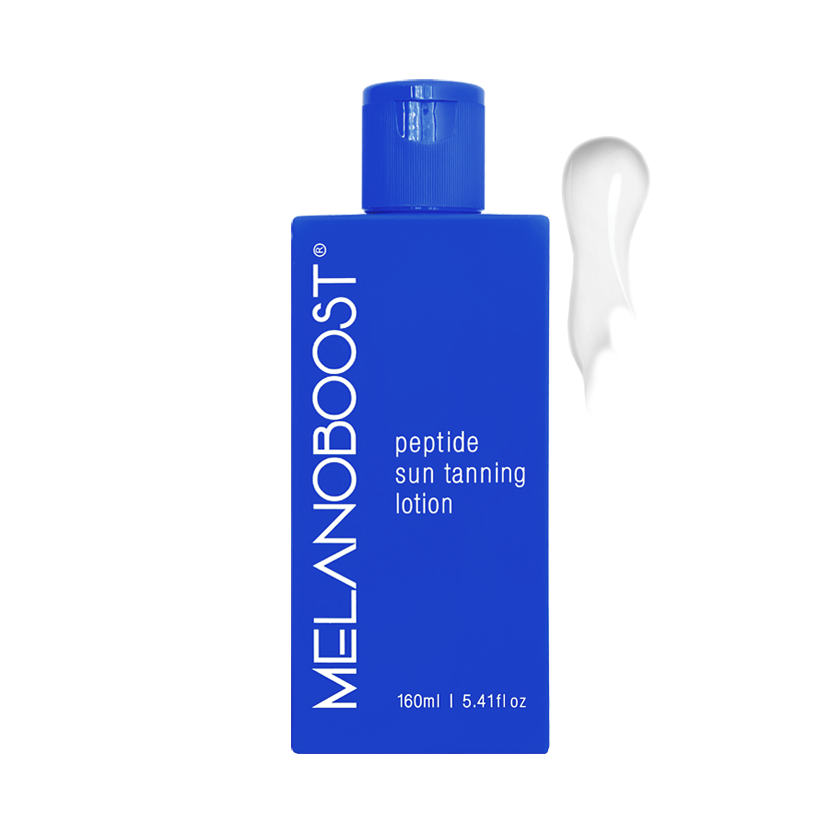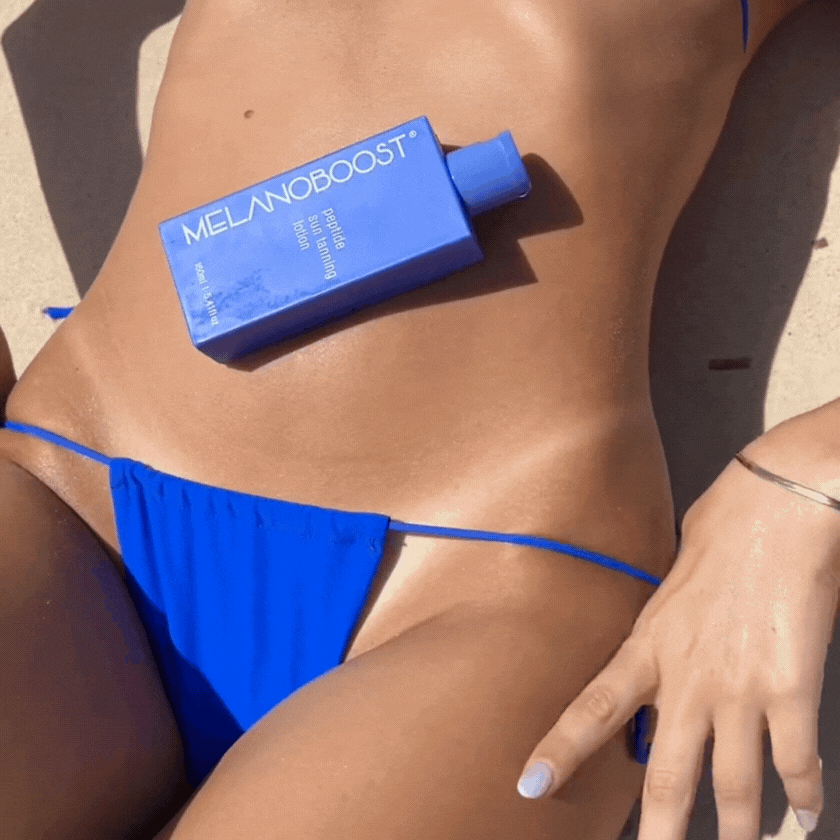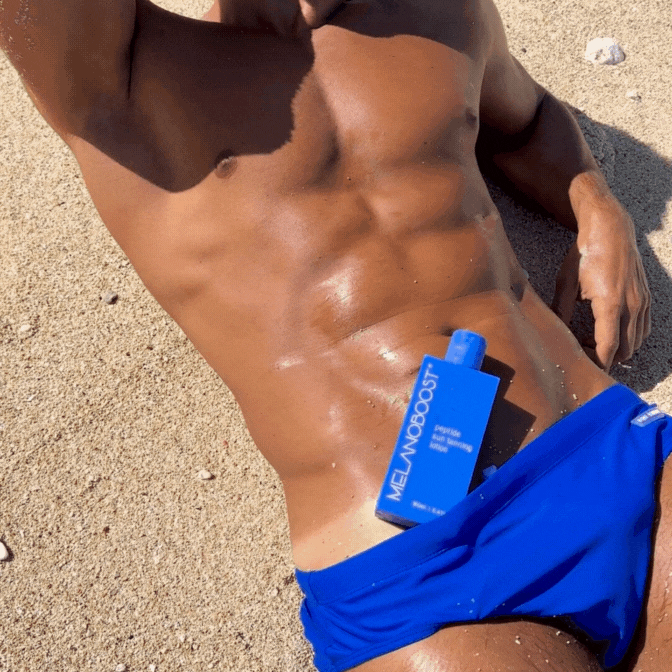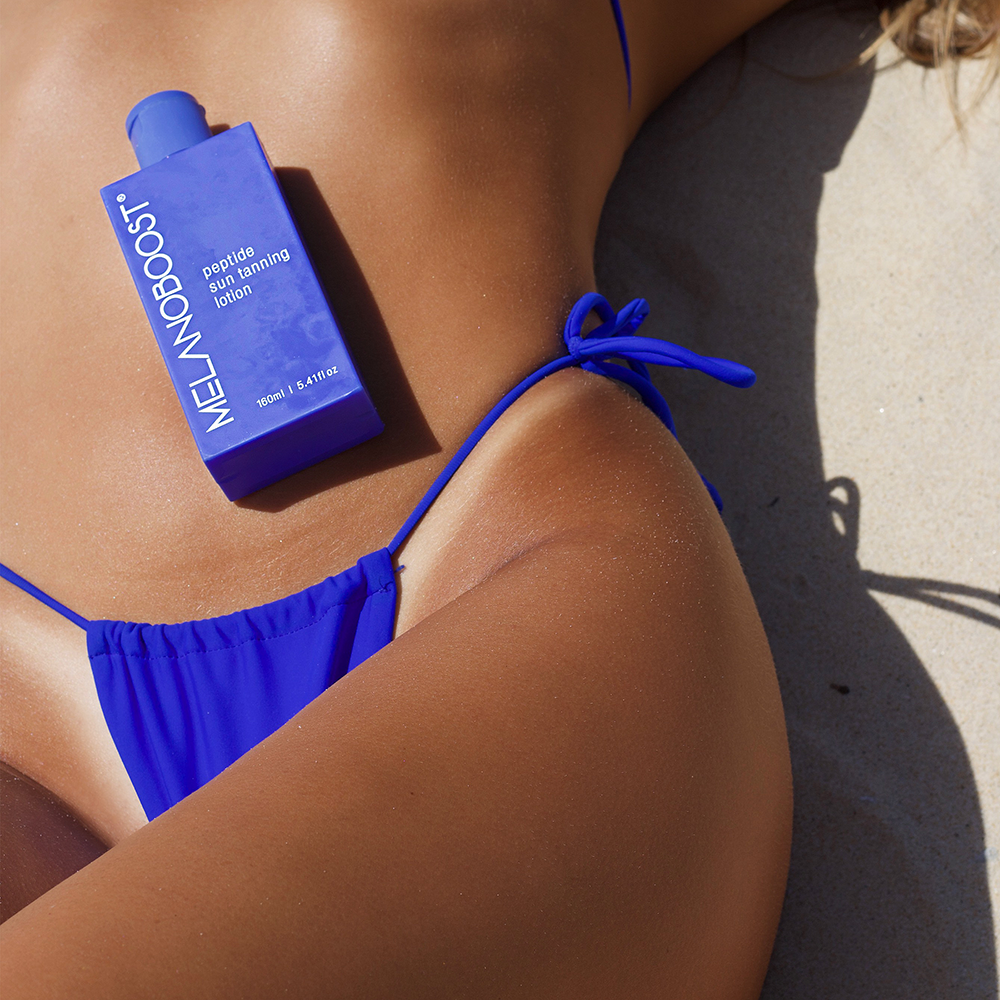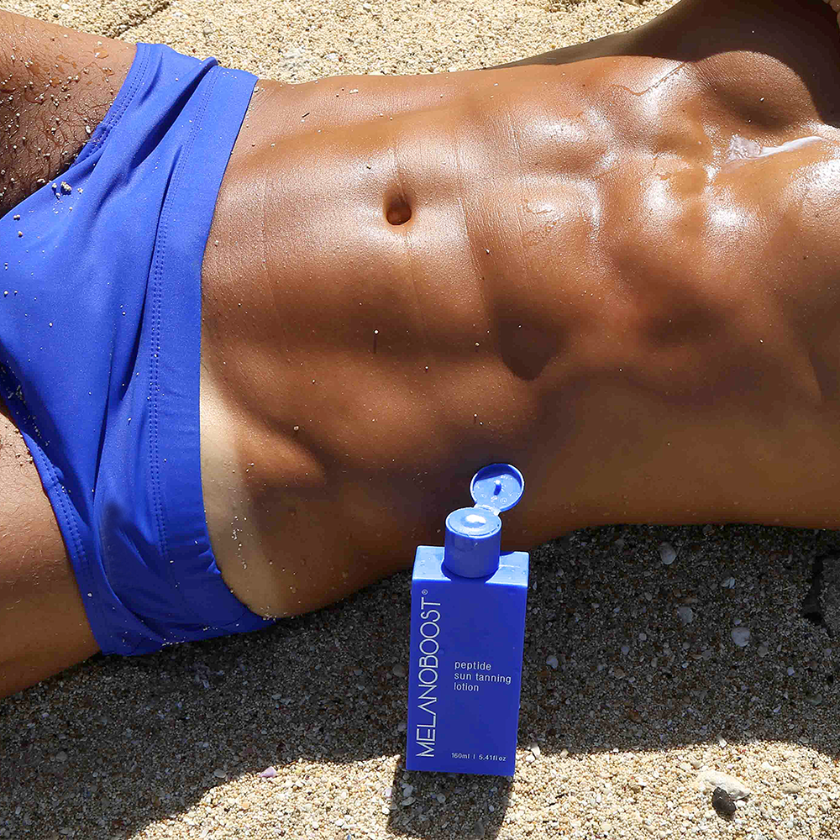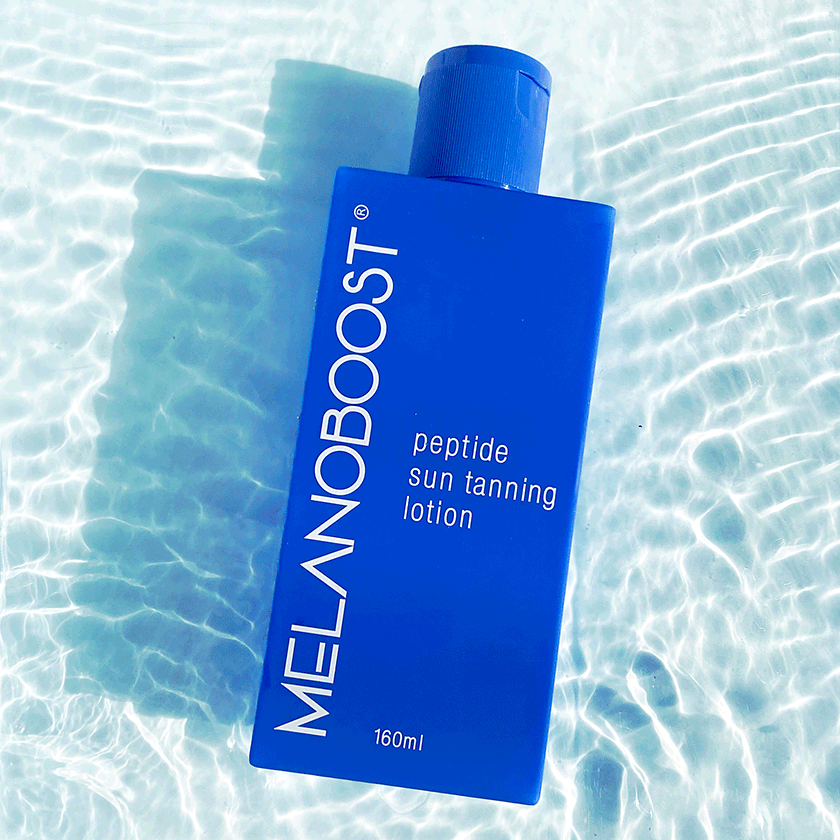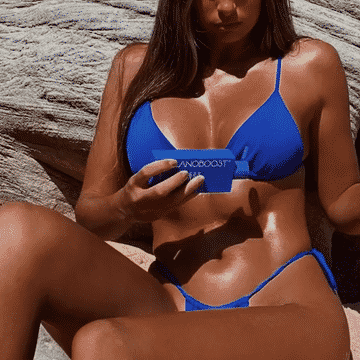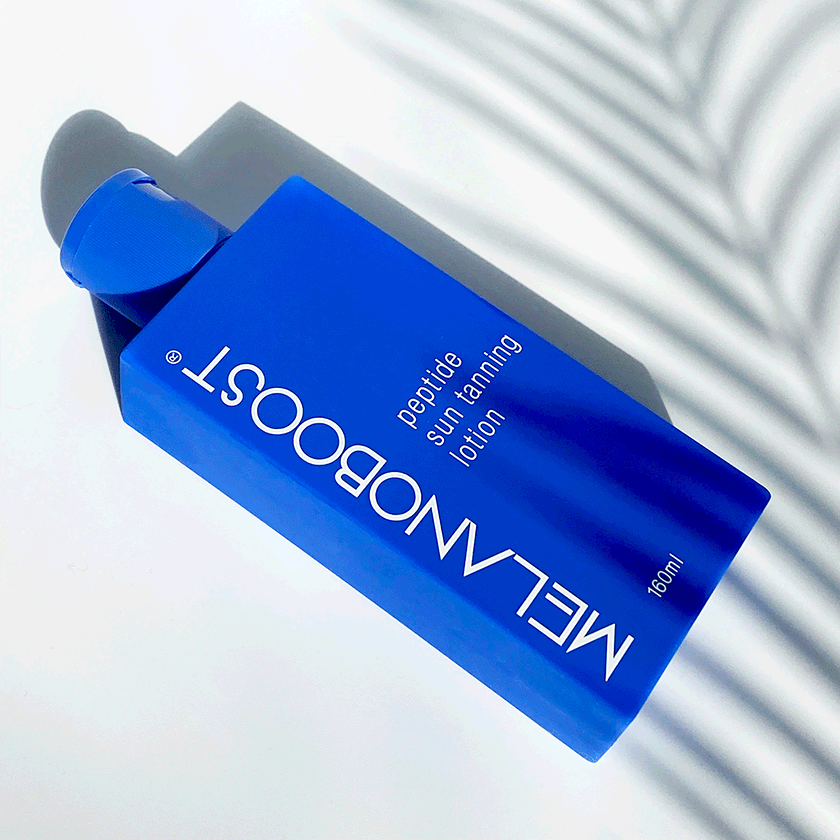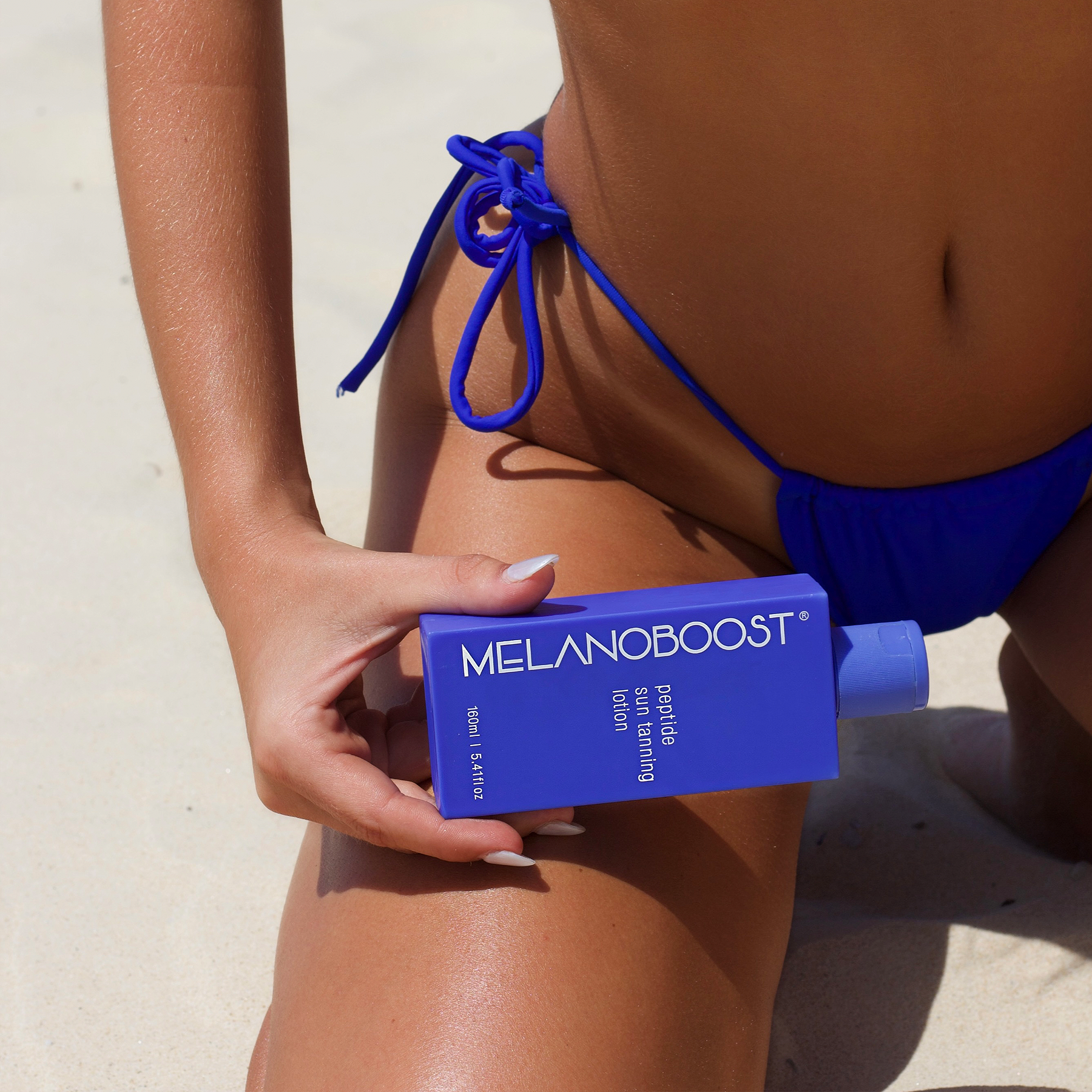 RESULTS + REVIEWS
Tan lovers around the globe are seeing faster, darker tanning results with minimal sun exposure thanks to our revolutionary Peptide technology.
How does the peptide work?

How does the Lotion feel?

Who should use Peptide Lotion?

Our Summer Luxe Scent.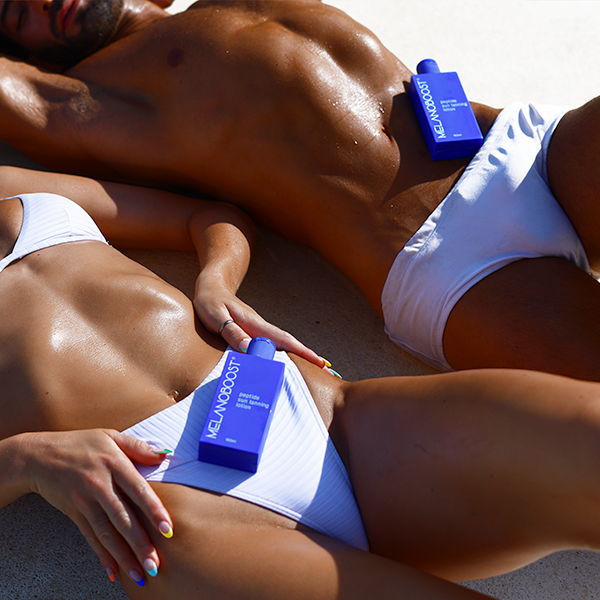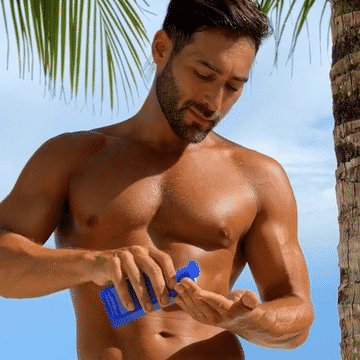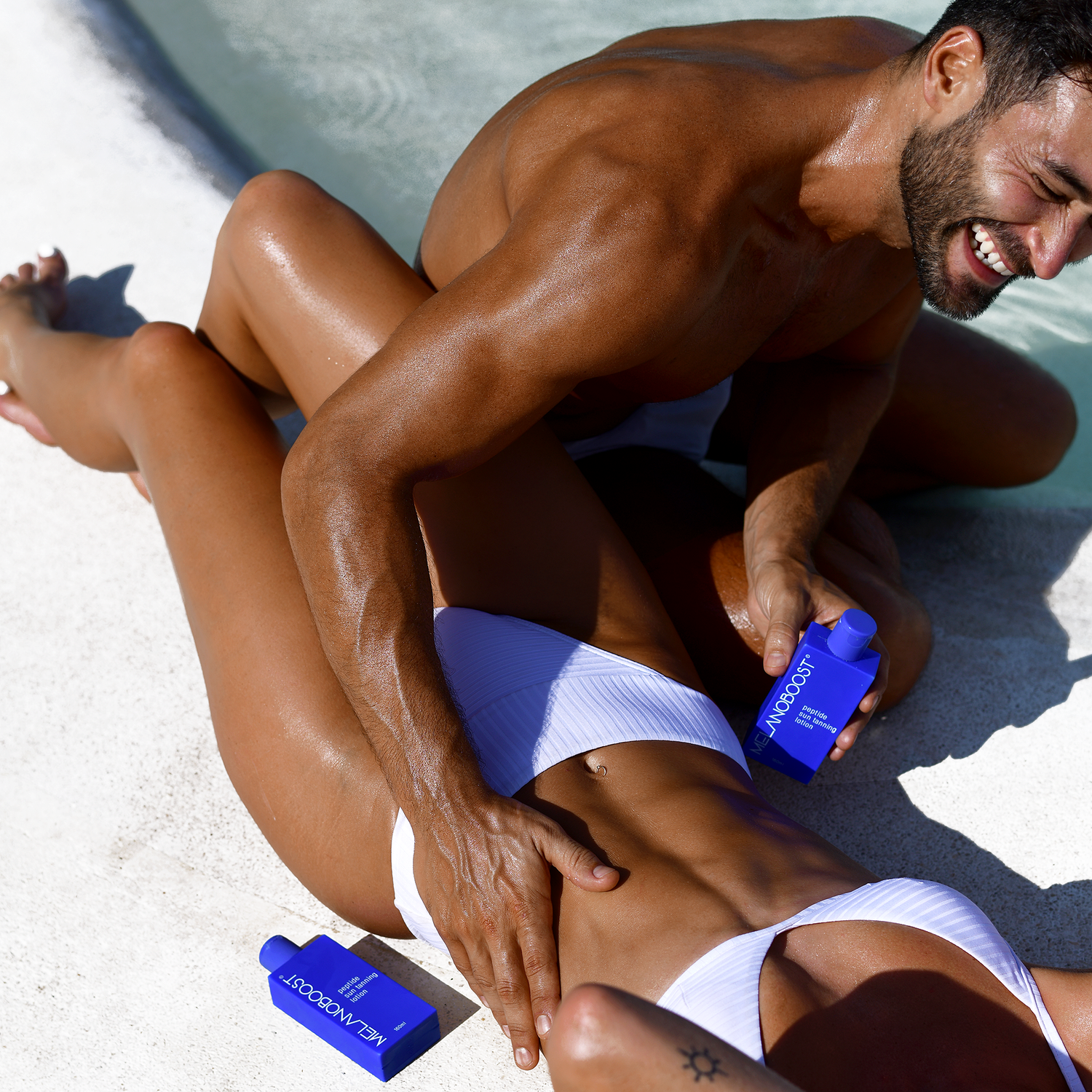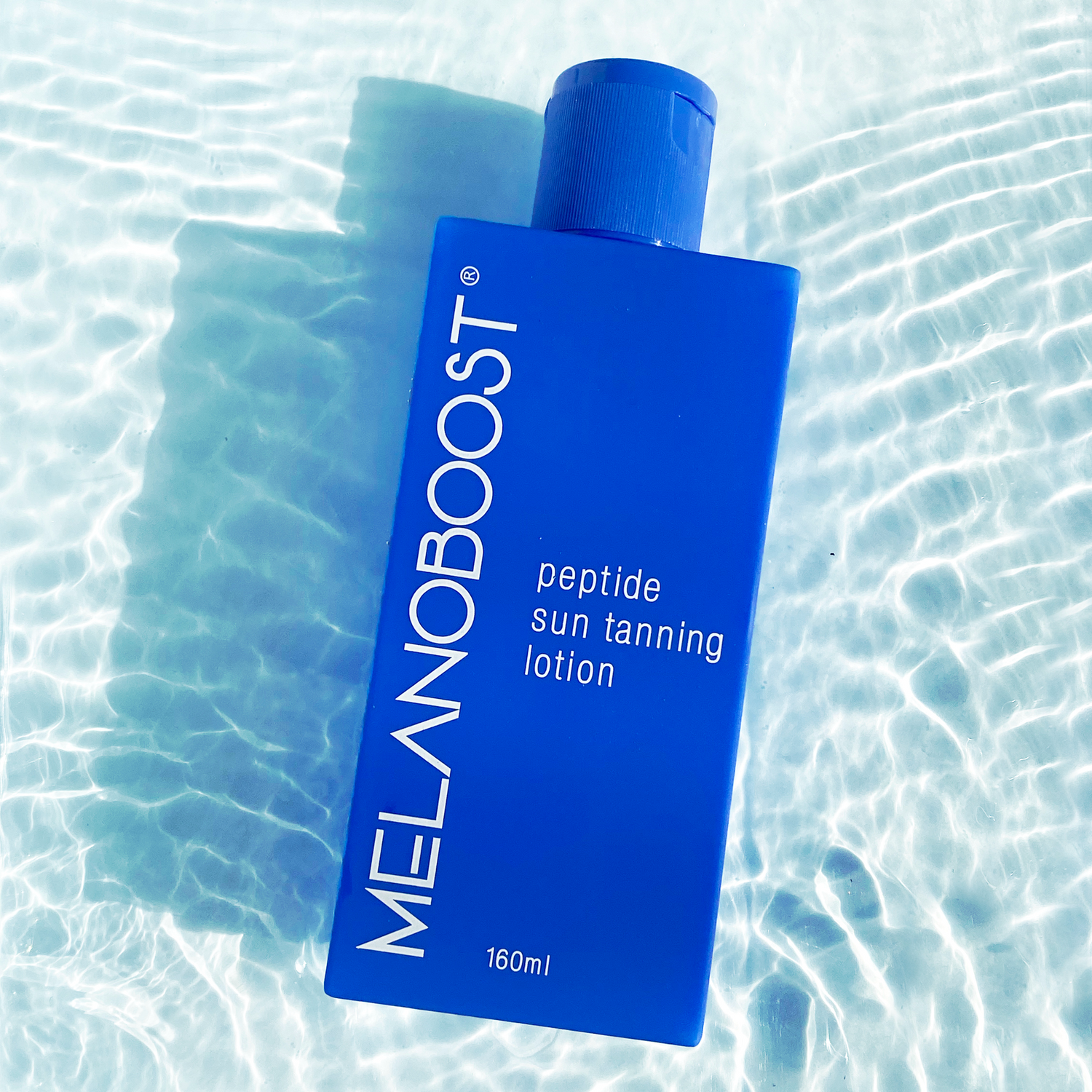 RECOMMENDED FOR YOU
BUNDLE & GET 3 FREE 20ML OILS

If the Peptide Sun Tanning Lotion is your favourite, triple your tanning potential with this Tan Accelerator Trio and get 3 FREE 20ml Travel Buddy oils valued at $30.00.

SHOP NOW

DUO UP & GET A FREE 20ML OIL

Mix it up with a Melanin Boosting Duo bundle to customise your tanning experience and receive a FREE 20ml Travel Buddy Oil valued at $10.00.

SHOP NOW

UPGRADE & GET 3 FREE 20ML OILS

Upgrade to a mixed Tan Accelerator Trio bundle to fully customise your tanning experience and receive 3 FREE 20ml Travel Buddy oils valued at $30.00.

SHOP NOW